What to Expect at Your First Visit to West Brazos Dental Center
Here at the office of  West Brazos Dental Center, we are committed to serving our patients with the highest quality in dentistry, with a gentle manner.
Whether you're coming to our office for a teeth cleaning, dental crown, dentures, or any other dental service, we work hard to ensure an enjoyable experience. We accept most major dental insurance plans, including Medicaid and Chips. Feel free to browse around the site to learn more about us. Call us at 979-345-1023 if you have any questions. We look forward to serving your dental needs!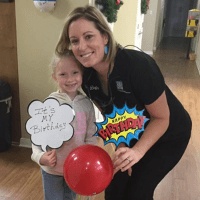 You have the choice to complete your registration forms at home or at our office when you come in for your first dental visit. Completing your forms at home will save you some time. Simply download the forms below, fill them out and bring them along with you to your appointment.
Quality Dental Care for Your Family
Office Hours
Monday: 8:00 am - 5:00 pm
Tuesday: 8:00 am - 5:00 pm
Wednesday: 8:00 am - 5:00 pm
Thursday: 8:00 am - 5:00 pm
Friday: 8:00 am - 12:00 pm
Saturday & Sunday: Closed
Practicing Dentists
Monday: Dr. Baker
Tuesday: Dr. Baker/Dr. Agrawal
Wednesday: Dr. Agrawal
Thursday: Dr. Baker/Dr. Vanscoy
Address
503 Dance Drive, West Columbia, TX 77486